Shemer's Specialists
Prof. Abraham Kuten
Chief Oncologist of the Northern District of Israel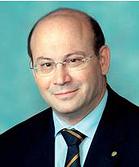 After graduating from Hebrew University Faculty of Medicine in Jerusalem, Professor Kuten obtained further clinical training in Oncology at Rambam Medical Center Israel, as well as Radiation Oncology at Rhode Island Hospital, Providence, Rhode Island, USA. Thereafter he worked in the Radiation Oncology Center of the Mallinckrodt Institute of Radiology, Washington University, St. Louis, Missouri, USA. Professor Kuten is a member of the Steering Committee of the EORTC (European Organization for Research and Treatment of Cancer) Radiation Oncology Group .

Currently Professor Kuten's main research and clinical interests lie within the oncology field and incorporate combined chemo/radiation in solid tumors, total skin electron irradiation in cutaneous T-cell lymphoma, development of modern radiotherapy and brachytherapy techniques, intra-operative radiotherapy and QA of radiotherapy to name but a few.
Prof. Boaz Weller
Director of the Neurology Department, Bnai Zion Medical Center

Prof. Weller is a graduate of the Technion Faculty of Medicine , Haifa, Israel and a practicing neurologist for over 30 years. Specializing in neuro-muscular disorders, including multiple sclerosis, neuropathy, myopathy, myasthenia, motor neuron disease ,epilepsy, parkinson's and dementia. Prof. Weller is one of the key pioneers in Multiple Sclerosis (MS) research in Israel. His work has placed Israel's MS treatment research onto the world stage and has ensured Israel is renowned as a world leader in MS treatment.
Prof. Isaac Srugo
Director of the Pediatric Department and Clinical Microbology Laboratory, Bnai Zion Medical Center

Prof. Srugo received his M.D. from the Technion faculty of medicine, Haifa, Israel in 1984, thereafter specializing in pediatrics from 1988 at the Bnai Zion Medical Center. Prof. Srugo specialized in clinical microbiology & pediatric infectious diseases from UCLA, Los Angeles, USA. Currently he is the Director of the Pediatric Department and clinical microbiology laboratory and also is the pediatric infectious disease consultant at Bnai Zion Medical Center, Haifa, Israel.
Prof. Igor Sochotnick
Director of the Pediatric Surgery Department , Bnai Zion Medical Center

Prof. Sohotnik completed his internship in Pediatric Surgery at the Emek Hospital, Afula, Israel as well as a general surgery internship at the Carmel Hospital. Prof. Sochotnick studied advanced training at the University of Michigan in 1999-2000, Laparoscopic surgery training in Germany in 2004 and at Stanford in California in 2009-2010. He is a member of the Israel Surgical Association, the European Society of Pediatric Surgery and the Union of Surgeons in the U.S.A.Prof. Sohotnik is responsible for an intestinal rehabilitation program for children with short bowel syndrome after having had extensive small bowel resections. In excess of 10 children with short bowel syndrome from Israel and abroad have been treated at the intestinal rehabilitation center at the Bnai Zion Medical Center in Haifa, Israel.
Prof. Eli Zuckerman
Hepathologist, Associate Professor of Medicine at IIT (Israel Institute of Technology), Director of Liver Unit, Carmel Medical Center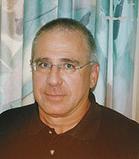 Prof. Zuckerman graduated from the Faculty of Medicine, Technion Israel and thereafter advanced study of Liver Diseases at USC, United States. Professor Zuckerman is a renowned diagnostician and treating the full range of liver diseases including viral diseases, hepatitis C, hepatitis B, fatty liver and liver tumors.
Prof. Zvi Borochowitz
Director of the Genetics Department, Simon Winter Institute for Human Genetics, Bnai Zion Medical Center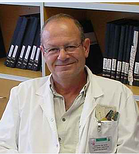 Professor Borochowitz is a graduate of the Technion-Rappaport Faculty of Medicine, Haifa, Israel, M.D and thereafter UCLA as a Medical Geneticist. Prof. Borochowitz is the founder and leader of various genetic institutions, including Chairman of the Helsinki Committee for clinical trials in Israel. Professor Borochowitz has immense experience in medical consulting and research.
Prof. Elias Toubi
Director of the Allergy and Clinical Immunology Department, Bnai-Zion Medical center and General Manager of the Italian Hospital

Prof. Elias Toubi is a Clinical Immunologist, Allergy and internal medicine specialist who has many years of experience in this field. He spent a one year fellowship (clinical research in SLE - Lupus) at the St Thomas hospital in London. His field of expertise covers the fields of autoimmunity and immunoregulatory mechanisms.
Prof. Uri Rosenshine
Expert Cardiologist and Director of Cardiology Department and Angiography Unit, Bnai Zion Medical Center

Prof. Rosenshine is a graduate of the School of Medicine, Tel Aviv University. After completing his internship in cardiology, which he graduated with honors, Professor Rosenshine specialized in catheterization at Columbia University, New York and did an internship in interventional cardiology at the University of Michigan, USA.Prof. Rosenstein was a senior physician at the catheterization department in Ichilov Hospital, Israel and served as the general secretary of the Israel Society of Interventional Cardiology.Currently Prof. Rosenshine serves as vice dean of the Technion Medical School as well as the head of the department of cardiology and angiography unit at Bnai Zion hospital, Haifa Israel.Prof. Rosenstein has completed more than 10,000 cardiac catheterizations, most of which were complex procedures, including catheterization during heart attacks and unstable angina. Further to this he, also performs angioplasty blood vessels of the kidney in the treatment of hypertension and other blood vessels.
Prof. Hanna Garzuzi
Director of Ophtalmology Department, Bnai Zion Medical Center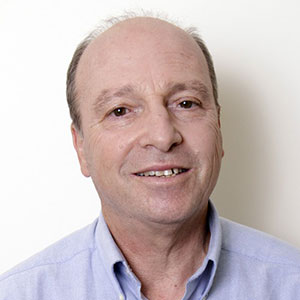 Prof. Hanna Garzuzi completed his medical studies at the Faculty of Medicine in Padua, Italy in 1974. From 2002 to 1990 he managed the ophthalmology department at the Emek Hospital in Afula, Israel. In 2002 Prof. Garzuzi was appointed head of the ophthalmology department at Bnai Zion medical center in Haifa, Israel. He is currently the chairman of the Israeli Association of Ophthalmologists as well as chairman of the court of IMA (Israeli Medical Association).
Contactati-ne: